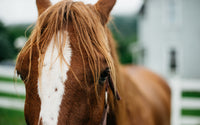 Horsemanship Program ~ Bronze Membership
Our Membership Program is a monthly service that includes all forms of horsemanship. 
The Bronze Membership is a total of 5 horsemanship lessons over the course of the month bringing the cost to $30 each. 
As part of our companion horse program these lessons allow for people who have a passion for horses to come and enjoy the horse experience. This is for everyone but it can be particularly special for family's with young children, seniors and those with special needs. Come hang out at the barn with your new horse friends. We allow for horse groom, groundwork and simply spoiling them. This does not include riding lessons but can be taken in addition to lessons for a complete experience.
All students will also have the opportunity to learn variety of skills involved in horse ownership including but not limited to:
Safety, First-Aid, Groundwork, Language, Nutrition, Tack, Teamwork, Anatomy & Equine Psychology  
Sessions are approximately 45 - 60 minutes. Groups can be accommodated please contact for scheduling. 
See More
Summer Heat!! Bath Time!!! Its good for it all!!!
StripHair 6-in-1 Gentle Grooming Brush is a unique multi-purpose tool that can Shed - Groom - Shine - Shampoo - Scrape and Massage the coat and body… Horse and dogs love how The Gentle Groomer feels! MADE IN USA by Betty's Best
BUY NOW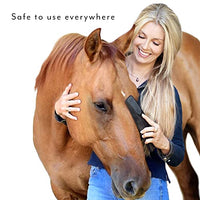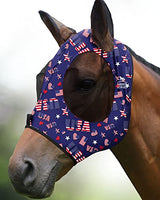 HAPPY 4th of July!!!!
FLIES WILL SWARMING!
Time To stock up on Fly Masks, Boots and Sheets.
Protect your horse against harsh UV rays and elements in the heat of summer.
ORDER EARLY